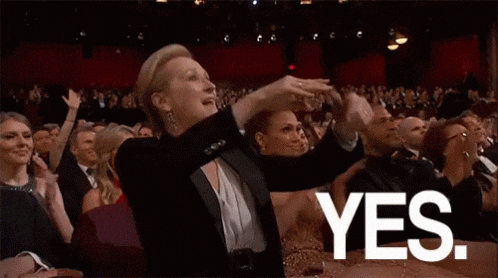 This reflection came about I was doing my usual dancing in the kitchen while making breakfast. I have learned the more I practice mindfulness and listen to my body how much high vibrational music makes an impact on me. This high vibrational music can differ depending on the moment in time and what facet of myself I feel led to embody. It can be anything from R&B, neo soul, to nature sounds. Lately I have been feeling led to listen to a lot of love songs and rap from female rappers as a motivator for moving forward to accomplishing goals and increasing love for self. When listening to musiqsouldchild's yes I came upon a series of revelations regarding the use of affirming words like yes. Check it out below.
An affirmation
A strengthening
A reinforcement
A unifier bringing
Things into harmony and peace
With another
Yes
An affirmation
A further rendering
Of love and approval
A word said
To bring into remembrance
That yes I see you
You are validated
You are safe here
This is a safe space
to show up
As your true self
With all of your own
Fullness and expansiveness
in whichever form and fashion
That serves as authentic to you
Yes
An affirmation
Of one's own truth and fullness
A means by which
Validation comes into being
The validation does not serve to take root, superimpose or replace one's security. This security that which should lie in themselves that is. Instead it is a means by which one's own truth is seen by another.
Yes
An affirmation
Often said in love
In any state of coming together
A bringing us together
In various forms and fashions
In the external realm
Be it business, family, work, school, the social and the inner mind
It is a unifier never a negation.
So often we hear affirming words like yes in love songs such as musiqsoulchild's yes which inspired this text. Imagine the power and impact we can bestow when we say yes to ourselves and affirm ourselves! Ultimately it would be nice to be in relationships outside of ourselves in which those affirming words are present.

I am learning on my self love journey as I evolve and do my own shadow work, the words told from those in the external realm really have no effect. Words from those told outside in the external realm are merely just projections and assumptions. It is up to me how much power I am willing to give them.
The words I tell myself have so much more power, for they ultimately impact how I live and carry on throughout my trajectory. The words I tell myself on a consistent basis develop into the ongoing stories rooted in set beliefs I on some level have agreed to. These ongoing stories in the subconscious mind all come together to influence how I see myself and show up in the world. Thinking with this mindset has enabled me to have a lot more accountability and take responsibility for myself. I have been learning how powerful I actually am in this ongoing series of reclamation. Pondering on how much saying yes to myself has helped me I encourage it for everyone else.
Say yes and allow for your own freedom and expansiveness to flow. Soak in it. Cherish it as you would a precious flower or jewel. Nourish it as would a young baby. Nurture it and water it. Allow your experience and the fullness thereof of your own abundance to overcome you. Let it overtake you and fuel you to walk in harmony with yourself. Reach and go for the highest height as in your purpose and set intentions with regard to how you wish to accomplish your own goals. Go for what is right and meant for you to come into union with and embody as you move forward.
I encourage you to say yes to yourself and your own expansiveness today. Watch how things will change and come into alignment for you.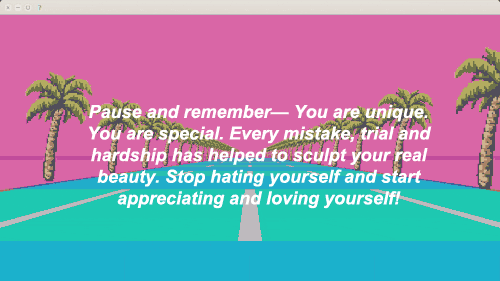 Wishing you peace, blessings and love of self as you continue on your journey.

Love, Cherie